Schools Guide
Published in 2018, Voice of San Diego's A Parent's Guide to Public Schools was the culmination of a months-long process of research and collaboration to develop a resource for parents making decisions about their children's education. UC San Diego Extension and the San Diego Workforce Partnership compiled reams of school data, which Voice of San Diego hired me to compile into a print magazine that would be distributed to homes, community centers and libraries around the county.
I designed the 40-page publication from cover to cover, building off the template I developed for Voice of San Diego Magazine. In addition to the article layouts and extensive data tables, I created original ads to promote Voice of San Diego and its education podcast Good Schools For All. A complete PDF of the guide can be downloaded at voiceofsandiego.org/schools-guide.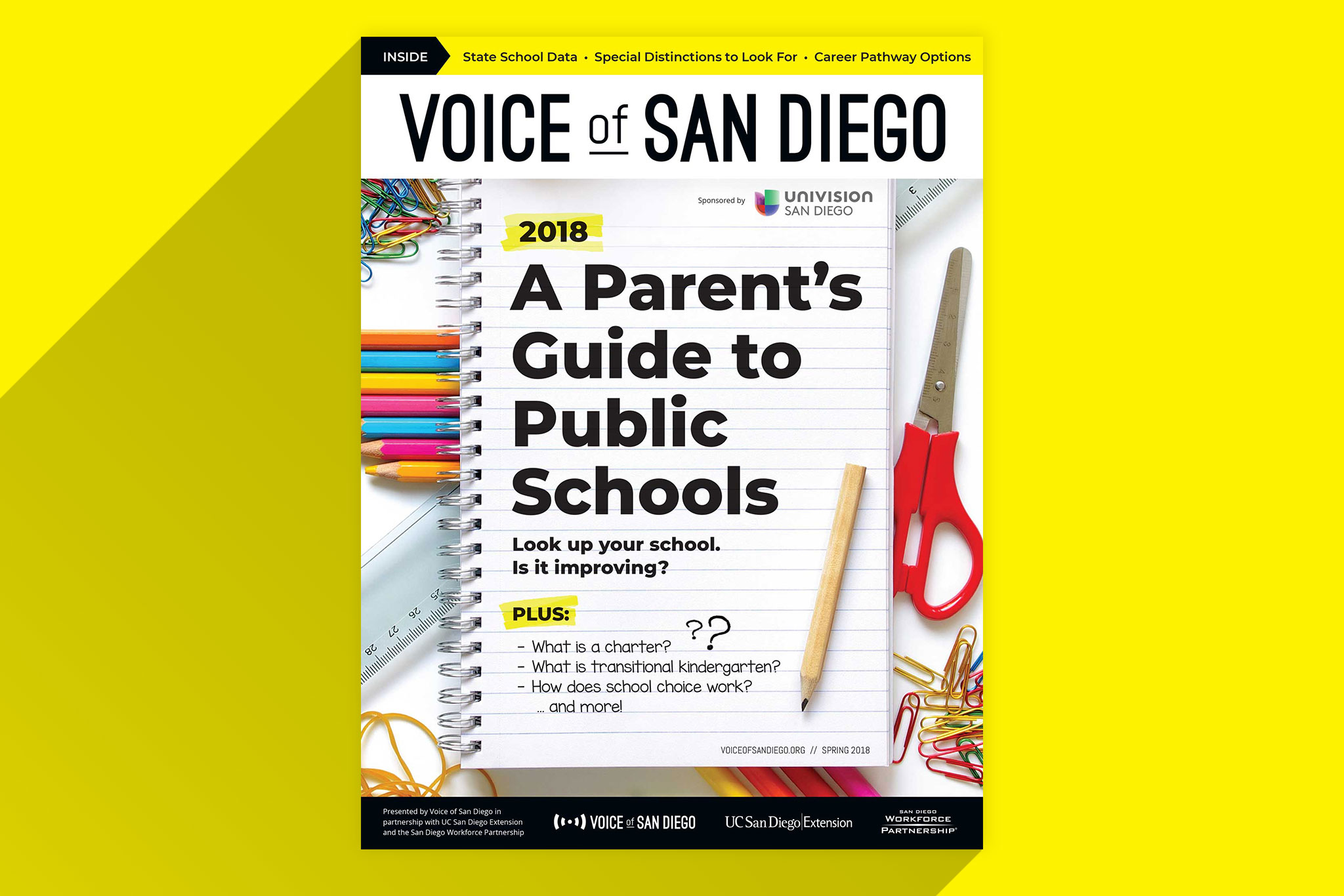 Along with the magazine, I also created an interactive online map so that parents could search and filter the data, and more easily compare schools in a specific geographic area. (Shout out to the team at datavizforall.org who built the map template and helped customize it for our needs.) Click below to view the interactive map.